Becoming the Best in the US
You are at a meet, you see one of the best high school throwers in the history of your state dropping huge bombs. It's incredible, the power, the speed, the precision, the result! Every throw is 5-6 feet further than everyone else. Bombs upon bombs are being dropped in an effortless fashion.
The thought runs through your head… "Can I do that? Is it possible for me to throw that far? Am I able to train my body to move that fast and generate that much power?"
These are thoughts that run through every elite thrower's mind at some point in their career. Let's dive deep into the keys behind being the BEST IN THE US!
Dreaming BIG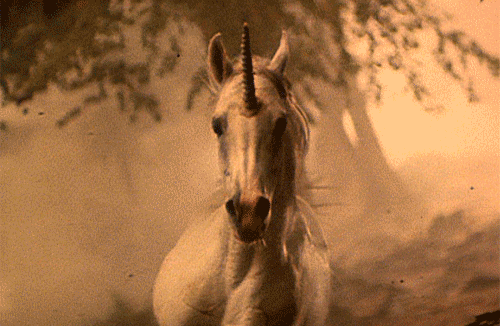 Athletes forget the early stages of their careers. Coaches often forget how to pull young athletes through the beginning parts of training, to get the newbies to understand that they too are capable of incredible accomplishments.
When elite throwers are in peak form, it's very easy to think that everything has been easy throughout their career. It's very simple to step back and look at their movement and feel as though everything they do in life is easy, everything they do in the circle is simple and they have never struggled on their journey. But is that accurate? Is that something that is easy to forget in regards to elite shot putters and discus throwers?
What goes directly into long term development? What are the right exercises? What is the proper mindset? How much of a role do coaching and environment play into the development of elite throwers? How many days a week should a thrower in high school train if they really want to become the best EVER! These questions are hard but let's learn from one of the best female high school shot putters to ever come out of the state of Pennsylvania, Maria Deaviz!
Establish Purpose
This isn't specific to just throwers, this is specific to all human beings! Right from the beginning, the best of the best have a vision. They see something they admire, they see experiences and passion that they respect and ultimately that they want to work toward. This is the time they begin to establish a purpose with their efforts. They take note and learn from athletes that have been the best, people that have accomplished something impressive and they want to strive toward that result!
Maria Deaviz established this early on. It was never a simple ride, it took time to figure out EXACTLY what she wanted but her purpose was to throw 50+ feet and win multiple state titles. She saw PA state record holder, Payden Montana, breaking the state record and dropping monster throw after monster throw. She heard the crowd, she felt the energy. She knew her purpose was going to be based on attempting to achieve that same magnitude of excellence.
This is a unique time during development. Purpose sparks a massive amount of motivation. Purpose leads to questions and intrigue. That is precisely what happened to Maria. She saw Payden ripping bombs and started to look further. Fortunately, with social media, it's easier to figure out the road to success. How did she get that good? Where did she train? What did she do?
Embrace the Culture
In 2018, Payden won her state title. Four days later, I personally got a direct message on Instagram. "My name is Maria Deaviz… 'I want to be the best thrower. And I will work for it.'" Looking at this message a few years later, I get chills. So many people have messaged me, emailed me, called me throughout the years, asking if they can come train, telling me their dreams and their goals. Very few of these people have taken action, very few individuals follow through with their gut feeling and build toward their dreams!
Not Maria Deaviz.
Maria showed up on-site at Garage Strength, ready to build, ready to train like the best of the best. She was erratic in the circle, all over the place in the weight room but her motivation was not lacking. It became quite clear that her new coach, Trevor Stutzman would not have to beg her to get her work done. Instead, it actually got to a point of having to slow Maria down because of how INTENSE she is in training.
She bought into the culture at Garage Strength; hook, line, and sinker! She embraced the group, the group embraced her. One of the biggest aspects behind elite training is the culture, the environment, the push that a good strong group can provide for elite training. Seeing the freaks that paved the way, learning from them, absorbing their experience, pushing them, and accepting their criticism. That's what the best athletes do to challenge themselves, they recognize their weak points, they strive to get better and they find a strong group with like-minded goals!
The group triggers champions. It's a breeding ground for success and Maria only fed the group even further...because she is a champion.
Consistent Progressive Mindset
As a coach, it can be very easy to look past some of the most impressive attributes of a freak athlete. This is no different with Maria. It's fun to look at the big numbers, the measurables.
Snatch: 80k/176lbs
Power Clean: 101k/223lbs
Full Clean: 106k/233lbs
Bench Press: 225lbs
Back Squat: 155k/345lbs x 3
Single Leg Squat: 130k/286lbs x 3 each leg
PA State record in shot put 53'
But it's important to remember what the driver is behind these numbers. Maria lives over an hour away from Garage Strength. She drives one hour each way, FIVE DAYS A WEEK! No excuses. She doesn't feel sorry for her travel, she doesn't make up reasons to avoid training, instead, she hammers the grind and LOVES IT. She is persistent, she is motivated, she has a vision of what she wants to do in her career as an athlete and no one will stop her.
This aspect is something that cannot be measured. She is constantly bringing the HEAT to training. She embraces the culture, the drive, the grind, the difficulties. Her mindset is SECOND TO NONE! For long term development, every athlete needs Maria's approach. Improve strength, improve technique, improve speed, recover well with nutrition and mobility, and repeat this by 15,000 reps!
Recap
Every athlete is capable of achieving the mental capacity that Maria Deaviz possesses. However, it is not that easy to attain the same physical prowess. The key is to recognize that these aspects go hand in hand together. For physical growth, athletes must have the mental capability to thrive through absurd amounts of stress and ups and downs. It takes years of patience, thousands of reps, and an open mind to become a champion! Maria Deaviz has all of these aspects to continue growing into one of the greatest shot putters of all time.
"Our aim is to provide concise and concrete education and training on the throws, helping coaches and athletes learn what they need to do to succeed and become champions."
- Dane and Trevor