Top 6 Male Shot Putters of All Time
Breaking down the top male shot putters of all time is always a fun debate. There are many different questions that come to mind. Is it about the distance thrown? Is it about the overall medal haul that certain throwers bring home? Is it about consistency over time? These questions have to be answered when covering the topics of the best shot putters of all time.
There needs to be some semblance of criteria established. It can't be a random list of throwers based on popularity. It can't be a list of who has the best celebration, it has to be a list that encompasses every single possible aspect behind the sport...and that's precisely what we did with our comprehensive list of the Top 6 Male shot putters of all time!
Gives Us the Equation
We sat down and banged our heads against the wall to come up with various different ideas and finally came to a few key necessities. The final formula factored in how well individuals competed, how well they handled adversity, how much of an impact they had on the sport, what did they do from a historical perspective...all of these concepts were put together for a simple formula that looked like this:
Olympic Medals (total)

World Championship Medals (Indoor and Outdoor with more weight going toward outdoors)

World Records

Historical SIGNIFICANCE
We also decided on a few other key factors. If an athlete was busted in for PED usage, they would be hit with a negative and if they were smacked with two bans, they were banned from competing on our list. Sorry, we don't support sauceheads.
#6 All-Time...Werner Gunthor
With a personal best of 22.75, Werner Gunthor is one of the greatest gliders of all time. He is clearly one of the best shot putters of all time. He stacked up win after win in the late 1980's through the early 1990's. The Swiss Alp also played a massive role in helping to continuously promote the sport inadvertently through his sweet training videos!
Gunthor has an Olympic Bronze Medal to his medal haul from the 1988 Olympics. He also has THREE World Championship titles along with an Indoor World title and Silver indoor world medal. His presence and system of training were impressive, he performed VERY WELL over multiple years from 1988 through 1991. Sadly, he did not win a medal in 1992 when he was a heavy favorite in Barcelona.
Gunthor even had a direct impact on me with his training videos as Paul Ferency had given me these training videos to help in my own training at a young age. That helped me strive toward big key benchmarks at a young age.
#5 All-Time...Joe Kovacs
With a personal best of 22.91, Joe Kovacs is one of the GREATEST throwers of all-time and is still competing today. Kovacs is a heavy favorite in 2021 in Tokyo and this respect is important based on his past success. Joe has single-handedly given shorter guys a hope to conquer shot putting and beat down the hulking big boys! His tenacity and energy are unparalleled and he has some of the best technique to ever exist in the sport.
Kovacs has an Olympic silver medal to his name, he also has TWO World Championship Golds to his name. In my humble opinion, Kovacs also has full ownership of the CLEAN world record, meaning he has thrown the furthest out of all individuals who have never taken performance enhancing drugs.
Kovacs also won the most competitive throws competition of all time. He was in fourth place heading into his last throw. Darlan Romani, Ryan Crouser, and Tom Walsh had peppered throws WELL past the 22.50 mark. Joe came out and decided to bring the WOOD! On his last throw, he ripped a 22.91 to establish an incredibly historic mark.
#4 All-Time...Parry O'Brien
The inventor of the glide, O'Brien was a phenom during his time. He created the glide during a time when everyone was shuffling, they were sliding, they were jumping all over the circle. His ingenuity sparked a massive SURGE in the distances achieved. He single-handedly moved the world record from 57 feet to 65 feet!
O'Brien has TWO Olympic titles to his name and ONE Olympic silver medal. That is PHENOMENAL for a career and virtually unmatched. Parry was the first individual to break the 60-foot barrier and while competing he broke the world record 17 times! He went 116 straight competitions without LOSING! Clearly, these achievements make him the well-deserved number four shot putter of all time.
#3 All-Time…Tomasz Majewski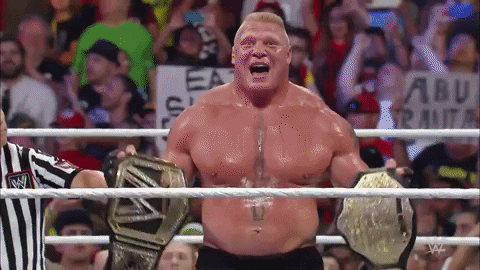 This thrower is Mr. Automatic. With a personal best throw just shy of 22 meters, many people may question why Majewski is so high on this list. Majewski is a hulking man, towering above most other throwers, walking around at 6'6-6'7, he moved like a ballerina. What makes him so special?
For starters, he dominated the Olympics in 2008. He came out of nowhere and dropped a bomb and continued to stay on his opposition with the gas pedal down. No one touched him in 2008. He went on to win an Indoor World bronze medal. During his time at the top, Majewski was competing during the modern era. He was one of the last holdovers from the old guard with the glide. Finally, he was beating VERY, VERY good throwers. These are throwers during the modern era, all throwers that could go 22+.
Fast forward to 2012 and what happens? Majewski went out and shocked the world again. He picked up his implement and from the get-go dominated his opponents. In 2012, Majewski had no business winning the Olympics for a second time but he did just that! With TWO Olympic titles, Majewski earns the number 3 spot.
#2 All-Time...Adam Nelson
I must admit, I am very biased toward Adam Nelson for a few reasons. Nelson was the shot putter I followed as I grew up in the sport. I loved his ability to train, his intensity, the fire he brought to the table. I loved everything he did for the sport. He also supported me personally at an early point in my business. He reached out to me to ask about what we did with Dr. Anatoly Bondarchuk and he hired me as a consultant for three months and I have been grateful for that ever since! Now let's get into the athlete that is Adam Nelson.
When it comes down to Olympic medals, World indoor and outdoor medals and overall historical significance. Nelson was a phenom. He gave every short athlete a hope to drop bombs! With his PR just over 22.50, he threw ABSURDLY far. He won the 2004 Olympic title, in 2005 he was the World Champ, in 2000 he was the Olympic silver medalist, in 2007 he was an outdoor World silver medalist, in 2001, 2003 he also won the silver medals at Worlds and followed them up with one silver medal from indoor worlds.
Nelson was a personality. He brought sports science to the forefront of shot putting. He spent time training under Charles Poliquin and he was always willing to learn and progress his thought in sports performance. He had a progressive thought that helped him continue to be a champion!
All-Time #1...John Godina
With a personal best of 22.20, some might be wondering how he could be number one on the list. But remember, this is about consistency, competitiveness, medals, historical significance...all key aspects behind performance. With an Olympic silver medal, an Olympic Bronze medal, THREE Outdoor World titles, ONE indoor World title, he has two world indoor silver medals and one indoor bronze medal while also OWNING the NCAA record!
Godina was consistent and dominated during the era of steroids. He beat multiple steroid users and consistently brought home the medals! By constantly winning every medal possible, by having the NCAA record and representing the country as well as he did, John Godina comes in at number one.
Recap
World-class shot putters exist in every single generation of competitors. Singling out one or two specific throwers can be very difficult. By creating a simple formula, the analysis is slightly easier but still muddied. It will be fun to watch today's world best throwers make more progress through the years and ultimately we can revisit this list in the next five years!
"Our aim is to provide concise and concrete education and training on the throws, helping coaches and athletes learn what they need to do to succeed and become champions."
- Dane and Trevor